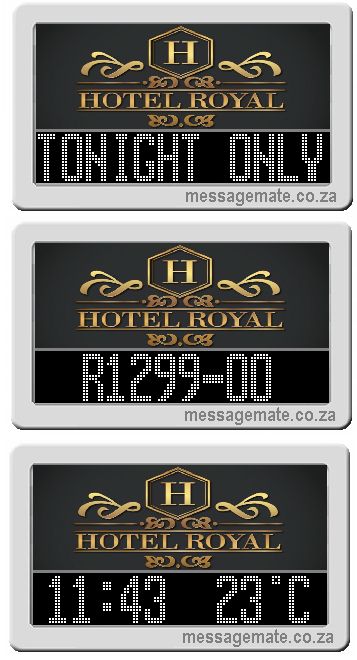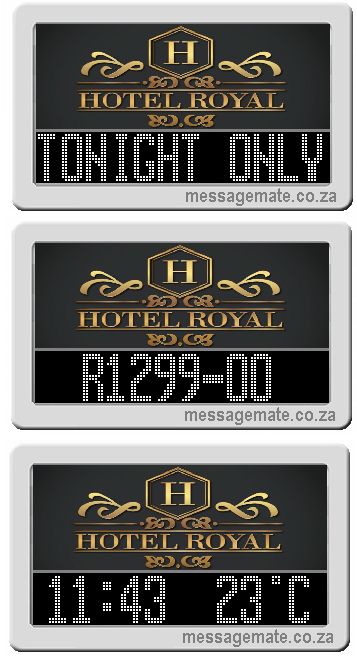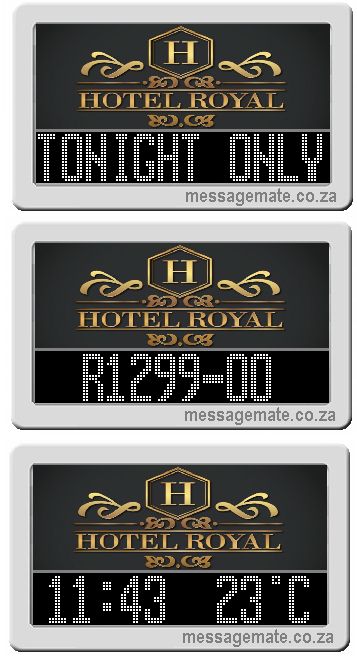 Product PB200
Our PB200 .
Model Number: PB200
Description:Pricing Display
LED: High Intensity White LED's
Viewing Angle: 140 Degrees In Full Sunlight
Width: 1125mm
Height: 770mm
Digit Height: 160mm
Viewing Distance: 45m
Communication: Wireless Hand Held Remote Control, Wireless Radio via USB Port
Capability: For Displaying Fuel Prices / Hotel Room Prices . Can Show Temperature and Time if required
---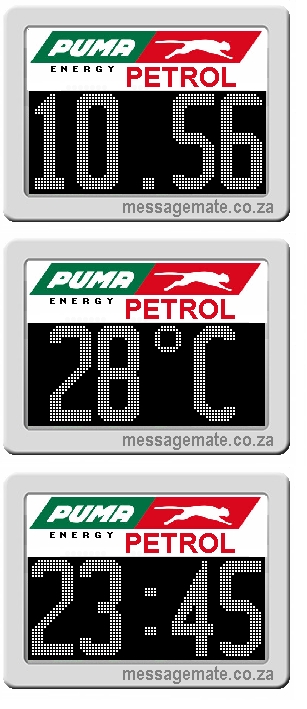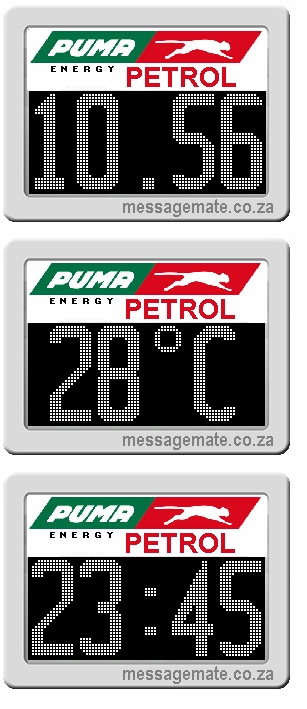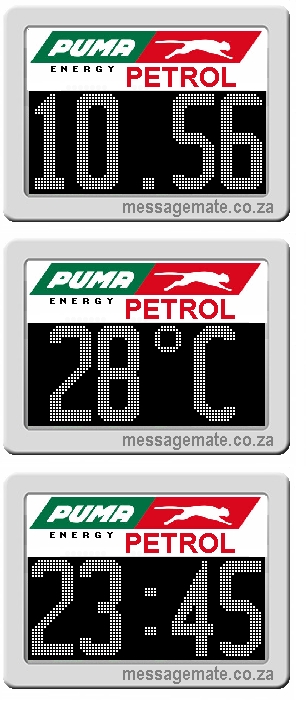 Product PB300
Our PB300 Pricing Board is Ideal for Hotels and Petrol Forecourts.
Model Number: PB300
Description: Pricing Board
LED: High Intensity White LED's
Viewing Angle: 140 Degrees In Full Sunlight
Width: 1125mm
Height: 770mm
Digit Height: 320mm
Viewing Distance: 90m
Communication: Wireless Hand Held Remote Control, Wireless Radio via USB Port
---